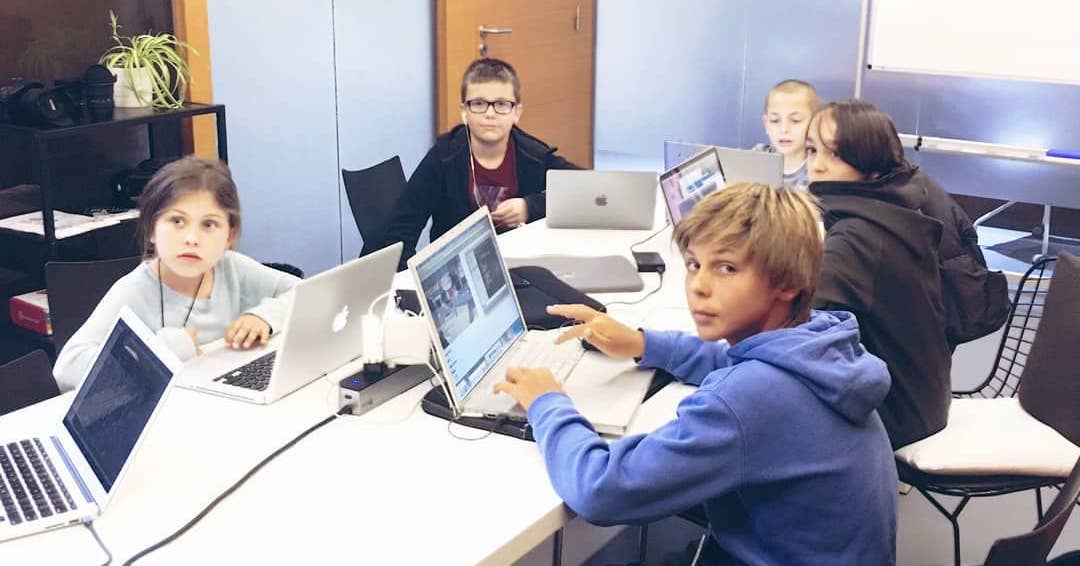 Our classes are designed to introduce young students to the fundamentals of modern coding and to show how powerful and diverse coding could be. Classes are taught in English and Spanish being used as a secondary language for kids who do not feel comfortable enough with English. Our main areas of interest are web development, apps building, game development, 3D modelling and printing.
Barcelona Code School (BCS) coding classes are dedicated to igniting the problem-solving skills and innovative approach in children. We try to explain fundamental concepts behind constantly changing hardware, software, apps and gadgets. All of our instructors are real world developers and coders willing to share their skills with students and help them to design and develop their own projects.
"My son spent the Easter-break with Barcelona Code School, and – besides having a lot of fun – he learned a lot. We're looking forward to your summer coding school! Well done team! Definitely recommended."

— Andras Bacsa
During the workshops kids discover computational, algorithmic and system thinking, programming, design and prototyping in the context of computer science. We strive to transform kids from passive users to inventors and creators, skills which are crucial for the future entrepreneurs and visionaries.
For classes we use different approaches and materials, from game-based platforms to professional grade tools and environment for some serious coding.
While searching for solutions during our workshops kids acquire higher order thinking skills like critical thinking, problem-solving, collaboration, communication and creativity.
For the weekend workshops during fall 2019 we've picked several topics, including:
Game development with Phaser
3D modelling and printing
Minecraft and Roblox development